"And when my voice is silenced in death, my song will speak in your living heart"
Extract from "This Song" by Rabindranath Tagore
Web sites relating to dying and funerals
For inspiration and advice on natural coffins and shrouds click here. You may also find that your chosen Funeral Director will be able to advise you on, or indeed offer, specially decorated coffins.  
For suggestions on urns, click here.  Of course, after the cremation, the crematorium will supply a temporary plastic urn containing the person's ashes.  In the case of an adult, the ashes will usually amount to about 5lb in weight, or a volume of 2-3 litres.  Your Funeral Director will be able to offer more permanent urns, or you can go for any type of container, perhaps something meaningful to the person who has died – totally individual – and use that.

Books, Poems and Music
We need to talk about the funeral. Jane Morrell & Simon Smith, Accent Press, 2007. A clear and comprehensive guide to planning the kind of funeral you want, from finding a funeral director to decorating the chapel. www.heartandsoulfunerals.co.uk
The Long Pale Corridor:Contemporary Poems of Bereavement, ed. Judi Benson. Bloodaxe Books 1996.
Do Not Go Gentle: Poems for Funerals ed. Neil Astley. Bloodaxe Books 2003. 
A really great resource for poems (and where I tend to find much of my material) is: www.familyfriendpoems.com
Another good resource for poems is www.poemhunter.com
Some commonly used poems: www.naturalendings.co.uk/funeral-poetry.asp 
I will always have music for you to listen to whenever I visit you and your Family.  However, some more suggested music for funerals can be found at: www.mylastsong.com It may, of course, be the case that you already know exactly what music you want, and at which parts in the Ceremony you want it played.
Other Useful Websites
Good Funeral Guide:  This is a consumer guide to the practical aspects of planning and organising a funeral. www.goodfuneralguide.co.uk
The Dead Good Guide: For the Dead Good Guide to funerals. www.deadgoodguides.co.uk
The Natural Death Centre:  Comprehensive help, support, advice and guidance for planning a funeral. www.naturaldeath.org.uk
Death Cafe:  An opportunity for people to meet, drink tea, eat cake and discuss all matters related to death..  There may even be one near to you.  www.deathcafe.com
Dying Matters:  A huge coalition of some 30,000 members scattered across England and Wales which aims to help people talk more openly about death, dying, bereavement and to make plans for the end of life. www.dyingmatters.org
Final Fling: An end of life planning tool www.finalfling.com I am also listed on Final Fling, too: Here is my page  
Online Memorials:  With words, pictures, music and even video. You can allow others to contribute and share memories with each other. It is free and, having investigated a number of such sites, is recommended by green fuse. www.muchloved.com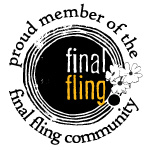 Bereavement Support
Cruse:  www.crusebereavementcare.org.uk
The Compassionate Friends:  Support and care of bereaved parents and other family members. www.tcf.org.uk
Survivors of Bereavement by Suicide:  www.uk-sobs.org.uk