So, firstly, a warm welcome to my website.  I'm Paul, an Independent Funeral Celebrant, trained by Green Fuse 
You can find out a little more about me, my journey into Funeral Celebrancy, and why I decided to name my website 'The Tall Pine' on the About Me  page.  
Based in Romford, South Essex, I am happy to work with families throughout Essex, East London and Hertfordshire – and will happily consider travelling further if requested.  Having started out in Autumn 2017, I am now into my 6th year working as a Funeral Celebrant, and it has been an honour to have now helped more than 500 families through saying their final farewells to their loved ones at various venues throughout Essex, East and North London, Hertfordshire, Kent – and even as far north as Blackpool, Leeds, and Glasgow.
I am also a member of the Green Fuse Celebrants' Guild, and have adopted the Funeral Celebrancy Council's 'Celebrant Accord' which you can find out more about here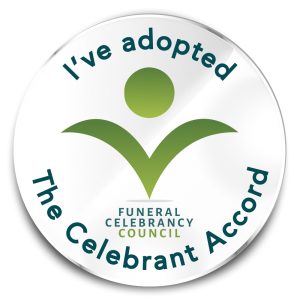 Funerals with Heart and Soul
A funeral marks a significant event.  The end of a unique life, the loss of a loved person, the crossing of a threshold and their final rite of passage.  In fact, quite possibly your biggest, single tribute to them.  Imagine a singular event – a 'one-off' Ceremony created with thoughtfulness and care, weaving together the colourful strands of their life to express their true nature, whilst giving voice to the loss felt by the community of all those who knew and loved them. This is a funeral with heart.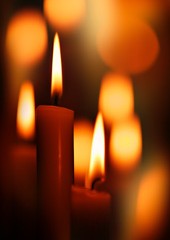 Most people now are not affiliated to a particular religion – they are unaffiliated, but do still have their own beliefs. I will respect all individual views and spiritual beliefs, composing and leading an appropriate, well-structured and imaginative Ceremony, right from the heart. You, the family and friends, can participate in any aspect of the preparation and holding of the Ceremony you wish to. This is a funeral with soul.
When I'm your Celebrant…
I will come to visit you so that we can meet in the comfort of your own home (or another mutually agreeable place).  During this time as you share stories and memories about your loved one, perhaps looking through photographs / listening to music, it gives me the opportunity not only to listen to you, but also to really start getting a true sense of the person you have lost and how the Ceremony itself should be.  Over the coming days, what you have so openly shared then enables me to start composing a beautiful, individual Ceremony to ensure that he or she takes center stage for the last time – a Ceremony which will be both a celebration of their unique life, and a tender mourning of their loss.  
Find out more about what I will do on the When I'm Your Celebrant page.
Who are Green Fuse?
Green Fuse is owned by Devon based award-winning Funeral Directors, Celebrants and Trainers, Jane Morrell and Simon Smith, who also made two Celebrant videos:  The one for Funeral Directors can be found here. Of course, it is for families, too. However, the video here was made to show how a Green Fuse Celebrant, like me, works with Families.  Both will really bring to life, to you, my training with green fuse.
The Green Fuse Funeral Celebrants' Guild
I trained to be a Funeral Celebrant with Green Fuse because their training is professional and thorough, inspiring and creative.   My training took place over several months and that enables Celebrants like me to provide you with a safe pair of hands.  I will always listen to you carefully, treat you with warmth and kindness, and inspire you towards the best funeral you can have for your loved one – one that is moving, memorable and something to cherish in the times ahead.
I gained my Diploma in Autumn 2013 after 9 months of both face-to-face and written training.  A training so in-depth, caring and thorough, it was inspirational.  Not only did my time at Green Fuse let me learn more about death and funerals, it also let me learn more about me – and that I had the capacity, love and commitment to give something back.
Find out more about the green fuse Funeral Celebrant's diploma which is accredited by APT Ed (Access, Progress, Transform).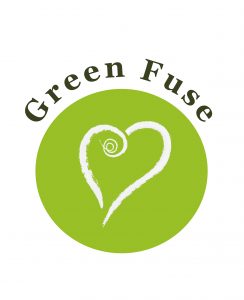 *****************************************************************
I am fully accredited as a Funeral Celebrant by both Green Fuse and APT.   I always feel extremely privileged to work along side any family for whom I will be the Celebrant during such a tender time, and that makes me hugely proud of my training, the work I do and, indeed, my Green Fuse roots.
I am also a member of The Celebrant Directory.  You can link to my profile there, by clicking on the gold logo below.